Although the Jerry Springer Show had its run, the
Maury Show
, hosted by Maury Povich, is the current TV fare for creating the watcher's sentiment of, "Geez, I'm not in that bad of shape, look at
those
people."
Hey, somebody's got to pay Connie Chung's bills -- she ain't working. (She's Maury's wife.)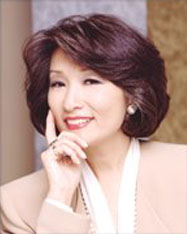 Say what you will about the show, but I like to watch it occasionally. The TV shows that I watch all have audience participation, and when I watch, for instance, the NBA, I react to and shout at the screen. The Maury Show is the perfect non-sport TV for this.
Along these lines, I have created
The Maury Show Drinking Game
, explained below:
What you'll need: --cheap domestic beer (preferably in cans -- Beers like Miller Lite or Bud Light would work); --a group of two or more game participants; --a TV with the Maury Show on or Tivo'd/DVR'd; --a copy of the "list" for each participant
The rules: drink in mid-sized gulps according to actions on the show. The point is to drink often. Quaff!
The Maury Show Drinking Game Drink List
1 drink: a bleep (each individual bleep counts as one)
1 drink: guest sobs ("sob" defined as quick breath during crying)
1 drink: guest makes hand gesticulation above hip
1 drink: phrase "you are..." or "you are not the father" spoken by Maury
2 drinks: Maury "brother-hugs" guest (handshake then faux hug)
2 drinks: guest moves chair
2 drinks: baby/potential father comparison visual shown
2 drinks: audience "awwws" at visual of young child
2 drinks: phrase "the results are in" spoken by Maury or shown in a graphic (3 drinks if both done concurrently)
2 drinks: guest uses double-negative phrasing
3 drinks: guest sobs on knees or behind studio
3 drinks: guest directly addresses audience
3 drinks: man claims he'll take care of child even if it's not his
4 drinks: studio bouncer guy(s) intervene on a scuffle
4 drinks: guest slaps floor or jumps off of floor
5 drinks: chair thrown
Have fun!
If one watches Maury even twice closely, it's hard to not believe that many of the guests are actors, that bleeps are placed randomly in the show for no reason other than to raise suspense, and that other of the above Maury Show tropes are "real." However, this does not detract from the entertainment of the show.
My favorite Maury moment was when a guest, upon hearing he was "not the father," jumped literally three-plus feet into the air. Magnifique! And if you think anxiety about paternity is a black male thing, read
this
.
In sum, the Maury Show amazingly documents "lower-class" signifiers and behaviors for our time, such as the brother-hug, female sobbing, white guys talking "gangsta," the profusion of "urban" hand signals, anxieties around paternity, the waning of the institution of marriage, how classic archetypes of the villain and the victim get remade in specific economic conditions -- and there are more.
The Maury Show and its Drinking Game. Watch it. Drink it up. Love it. "You are
not
the father!"