I cruised into a corporate bookstore (Borders) near where I live. After perusing some literature, I thought a
Big Lebowski
thought.
The Dude: "Oh man, my thinking about this case had become very uptight. Yeah."
Basically I realized that the stuff I read -- on the Internets, mainly -- is not good for much. Libraries are better -- fingering a book, getting an idea, picking up another book.
And now I am in a neighborhood book club, and excited about it. People can be surprisingly receptive about
Heart of Darkness
.
So, read books. Think about Henry James thoughts on "the artist's soul". And think less about this ongoing disaster: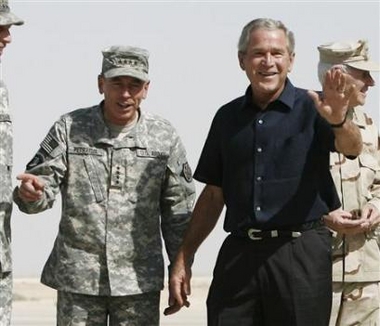 The Dude abides.
Yeah.