Stanford's conservative Hoover Institute is
hiring
Donald Rumsfeld as a "distinguished visiting fellow".
A Stanford English professor
reacts
:

But there is also presently, alas, at the Hoover Institution a solid and stolid phalanx of tired and/or discredited Republican politicians, fixers and hacks, of no discernible intellectual substance, whose appointments, as far as one can judge, were made largely on the basis of ideological solidarity rather than analytic or scholarly accomplishment. The intellectual positions (if that is the right term) of these individuals look massively out of kilter with the energy, expertise and diversity of the rest of Stanford. Sadly and unfairly, the effect of this latter group has been to cast a long, distracting shadow across the achievements of the Hoover Institution's dynamic and creditable fellows. In some lights, one looks at the Hoover Institution and feels that it is, truly, the Party of the Elephant's mystical graveyard.
Rumsfeld has done a lot -- SecDef, Congressman, Chief of Staff, CEO of two Fortune 500 companies.
He's also made colossal mistakes that have killed thousands of people unnecessarily. As a public official of the United States, he committed war crimes by allowing torture and sending "combatants" to black sites where they could get
real
torture. Abu Ghraib was Rumsfeld's responsibility.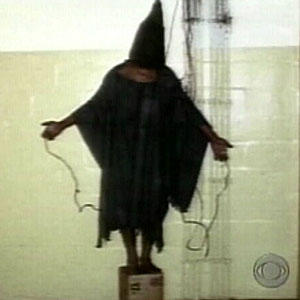 So yeah, this appointment is a bad idea.