Here's his
announcement
to seek the Senate for Minnesota.
Haven't we had enough paper-thin politicians? Are we so cheap as a nation so as to never deviate from the talking-points narrative?
Kerry then said: "You know, education -- if you make the most of it, you study hard and you do your homework and you make an effort to be smart, you can do well.

"If you don't, you get stuck in Iraq."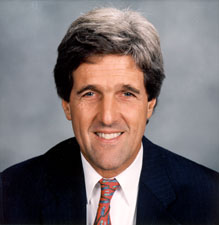 Ain't it true. Radical idea number one: it is better to not get shot at or blown up than it is to get shot at or blown up.